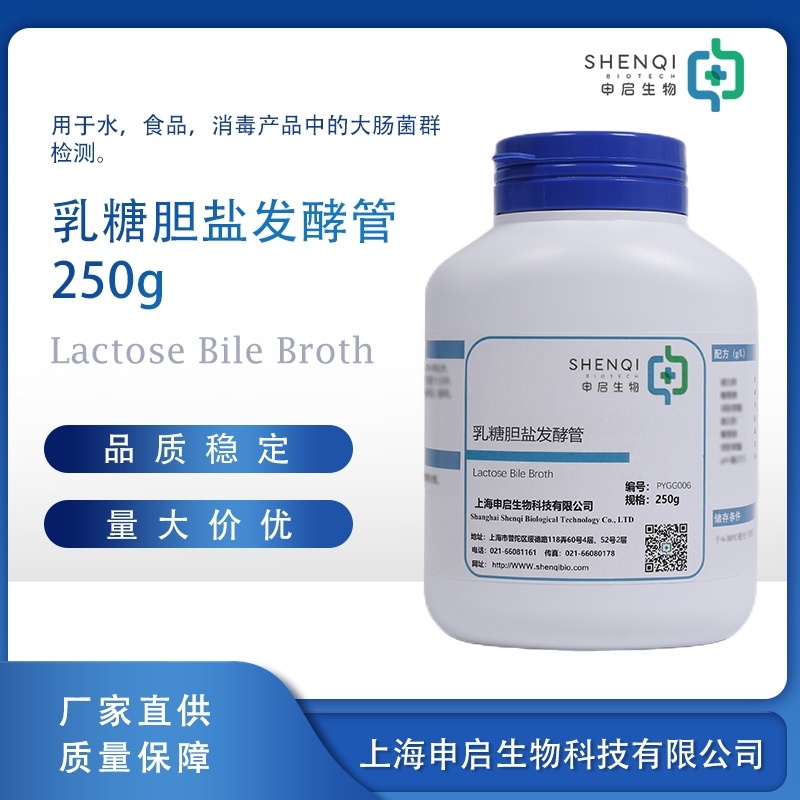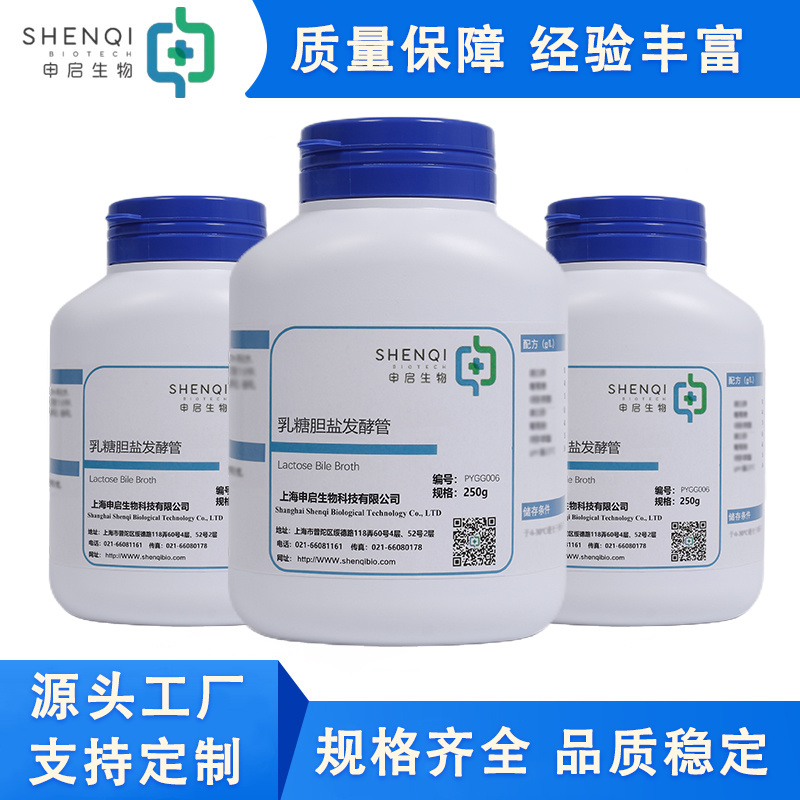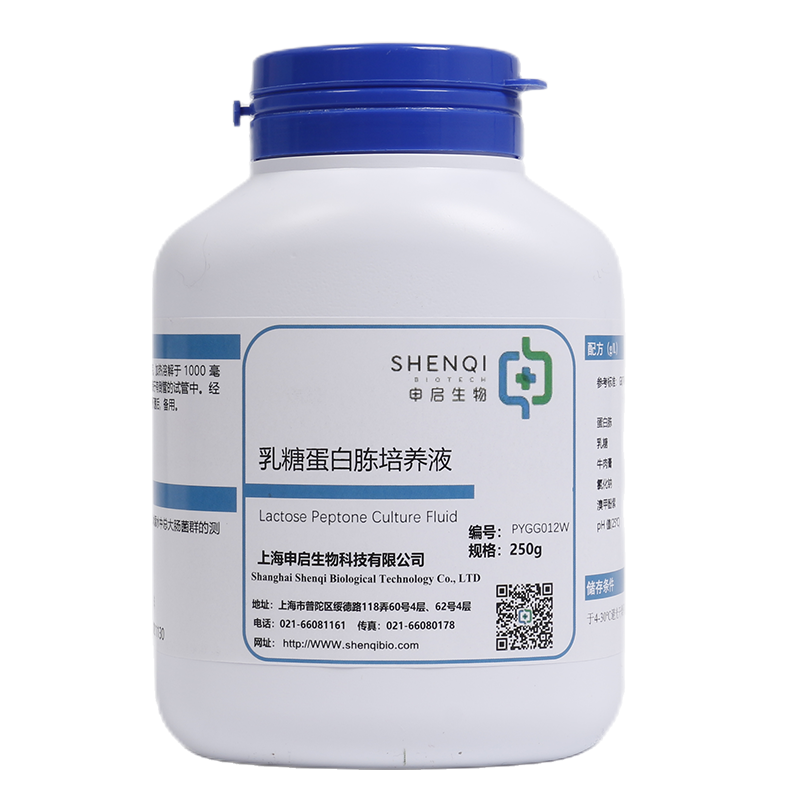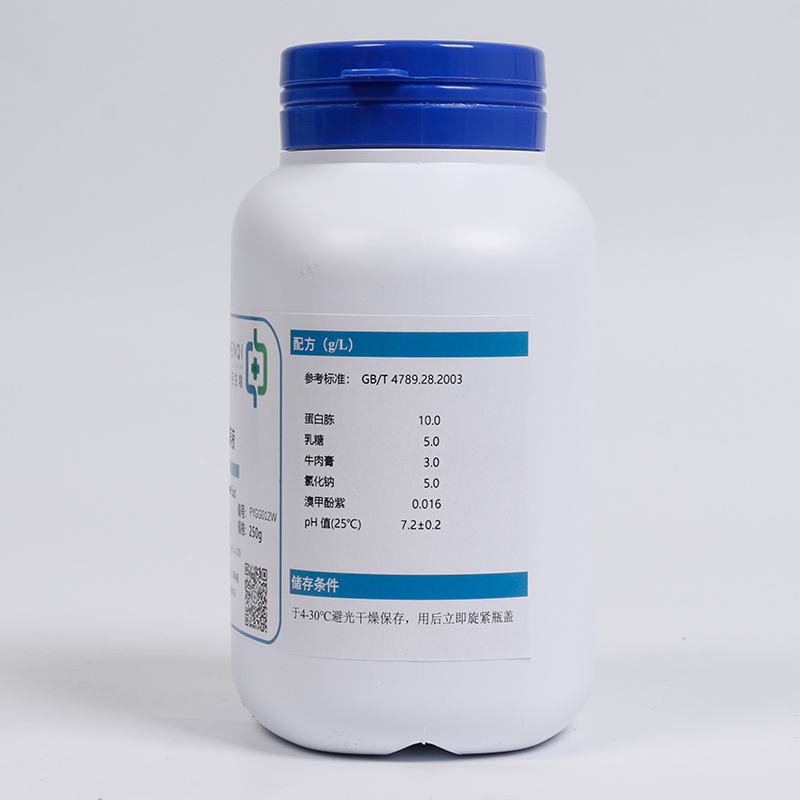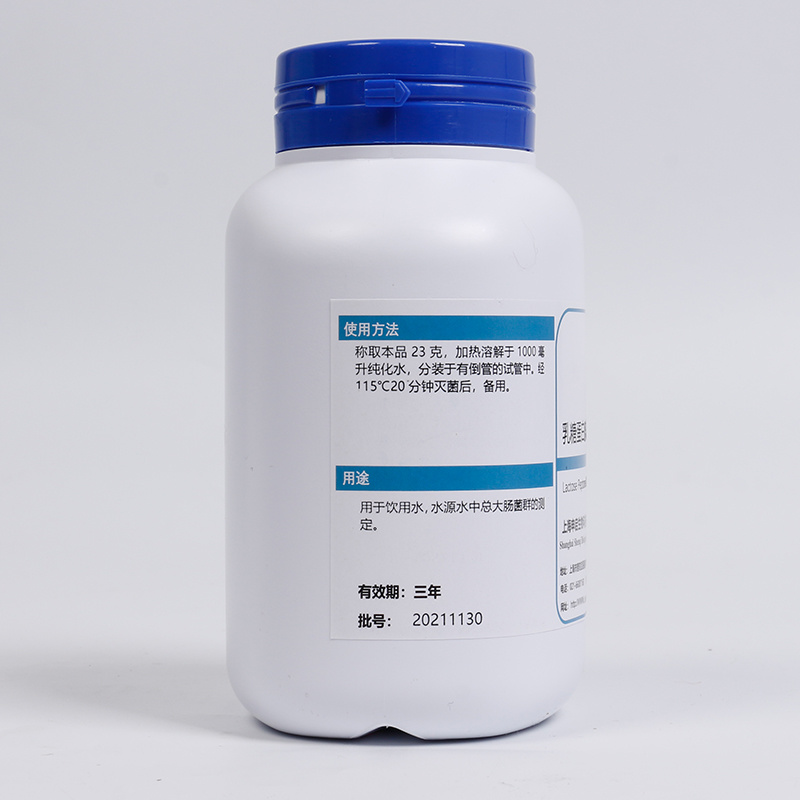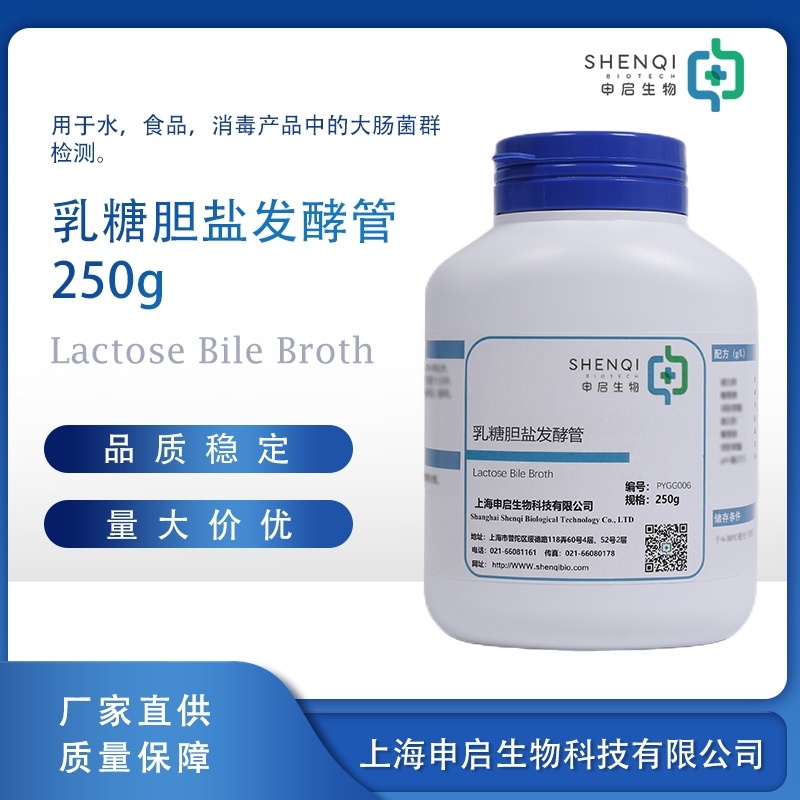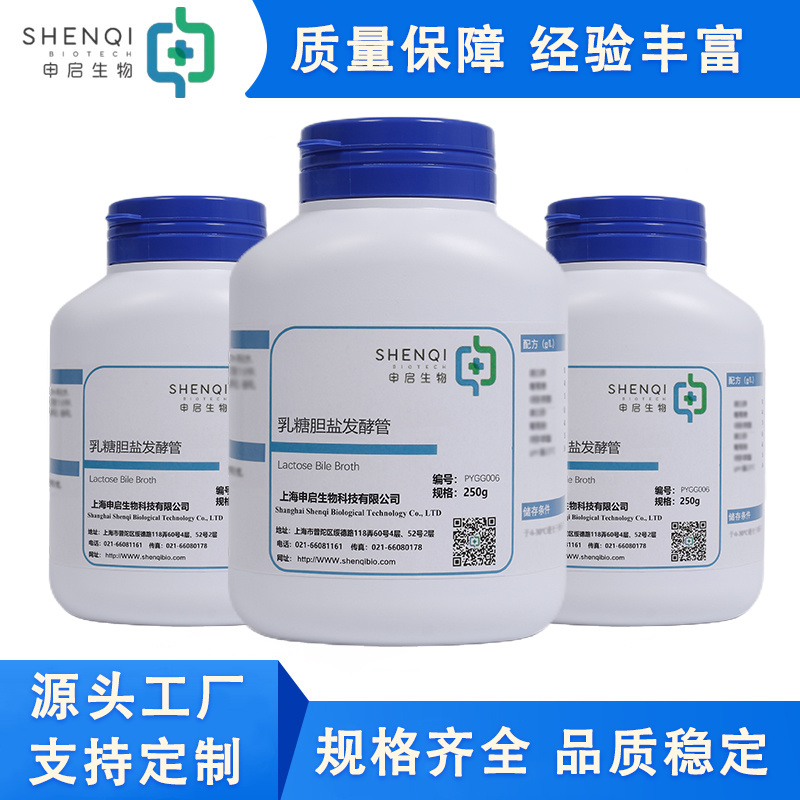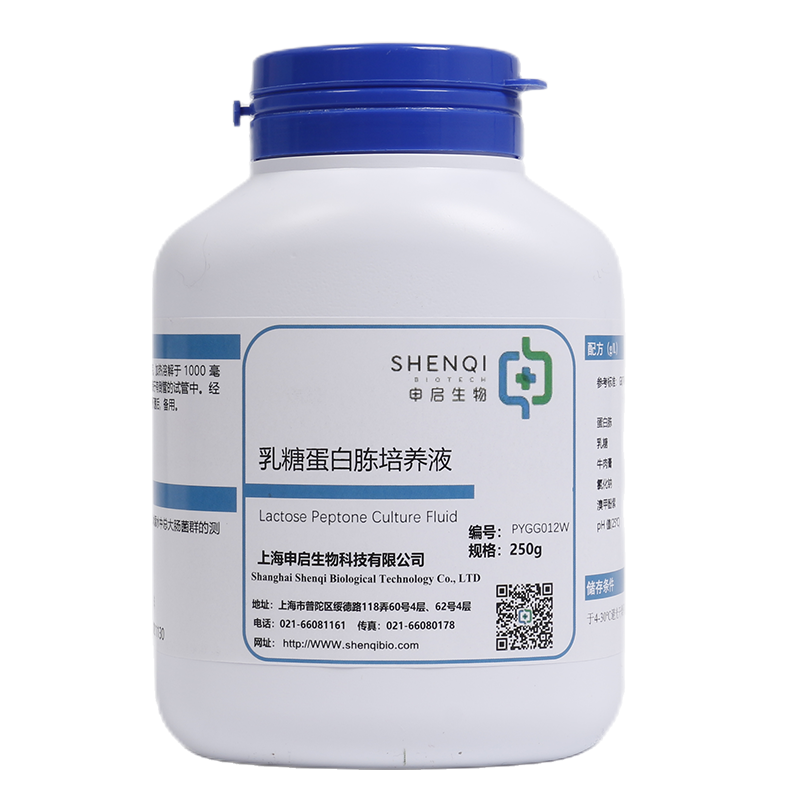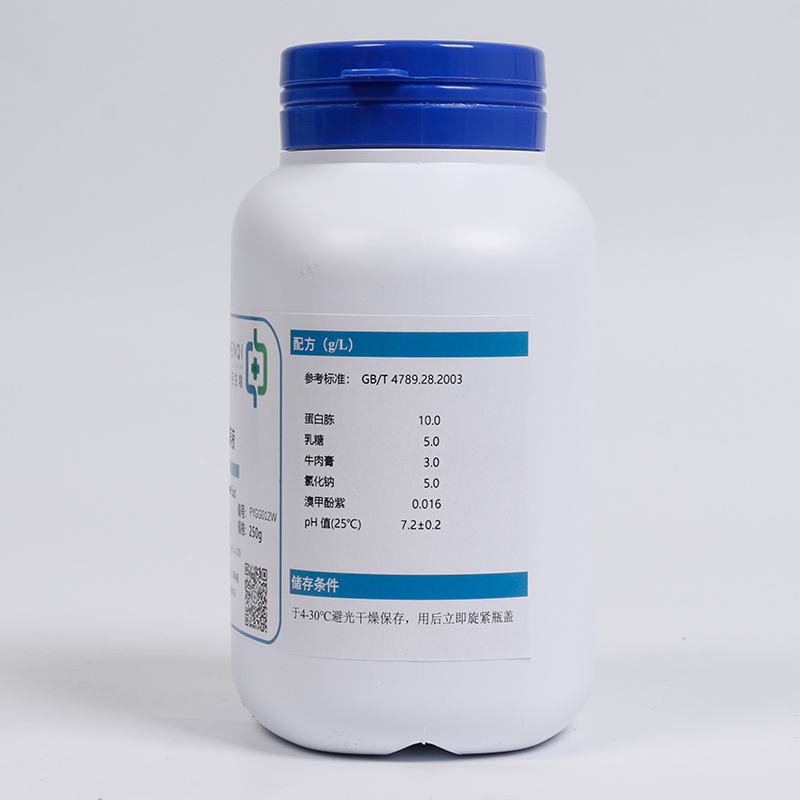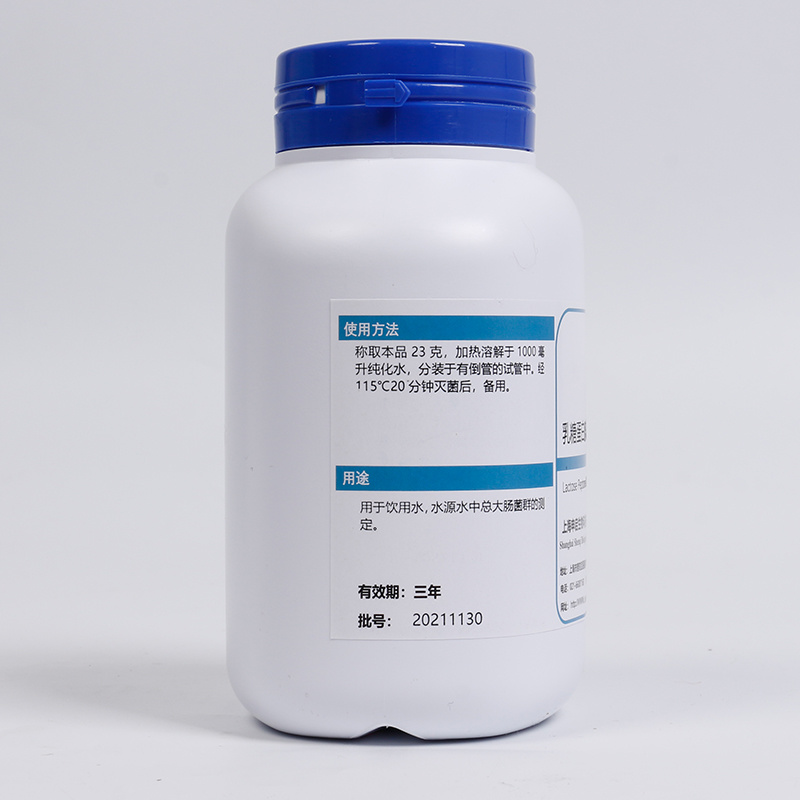 Lactose bile salt fermentation tube dry powder culture medium PYGG006
---
Number: PYGG006
Specifications: 250g/Bottle
Use to: Used for detecting coliform bacteria in water, food, and disinfection products.

INQUIRY
Description
【Product name】
Common name: Lactose bile salt fermentation tube
English name:Lactose Bile Broth
【Model specifications】
250g/Bottle
【Intended use】
Used for detecting coliform bacteria in water, food, and disinfection products.
【Verification principle】
Culture medium is a mixed nutritional product prepared by artificial methods, specifically for microbial cultivation, separation, identification, research, and preservation. The peptone contained in the lactose bile salt fermentation tube provides carbon and nitrogen sources to meet the needs of bacterial growth; Bile salts can inhibit the growth of Gram positive bacteria; Lactose is a fermentable sugar of the Escherichia coli group; Bromocresol purple is a pH indicator that appears yellow in acidity and purple in alkalinity.
【Composition】
Peptone, lactose, bromocresol violet, bile salt, and other culture medium materials are milled and packaged.
【Usage method】
After pre-treatment according to GB standards, the samples were inoculated into test tube culture medium at 36 ± 1 ℃, and the results were observed after 24 hours of cultivation.
【Inspection results】
Escherichia coli grows well and produces acid and gas; Inhibition of Staphylococcus aureus growth
【Note】
1. This culture medium is only used for scientific research.
2. The collected specimens must be inoculated and cultured as soon as possible to ensure accurate results.
3. The specimens used and their cultivation waste should be considered as potentially infectious substances and should be disposed of in accordance with the operating standards of infectious disease laboratories.
【Storage conditions】
4~30 ℃, stored in a dark and dry place.
【Period of validity】
The validity period is 3 years.
【Reference】
1. GB 15979-2002 Hygienic Standard for Disposable Sanitary Products
2. GB/T 4789.28-2013 Microbiological Examination of Food Hygiene - Staining Methods, Culture Media, and Reagents
3. SN/T 1538.1-2016 Guidelines for the Preparation of Culture Media Part 1: General Principles for Quality Assurance of Laboratory Culture Media Preparation
4. SN/T 1538.2-2016 Guidelines for the Preparation of Culture Media Part 2: Practical Guidelines for Performance Testing of Culture Media
5. WS/T 232-2002 Quality Inspection Procedures for Commercial Microbial Culture Media
6. GB 4789.28-2013 National Food Safety Standard - Quality Requirements for Food Microbiology Testing Media and Reagents