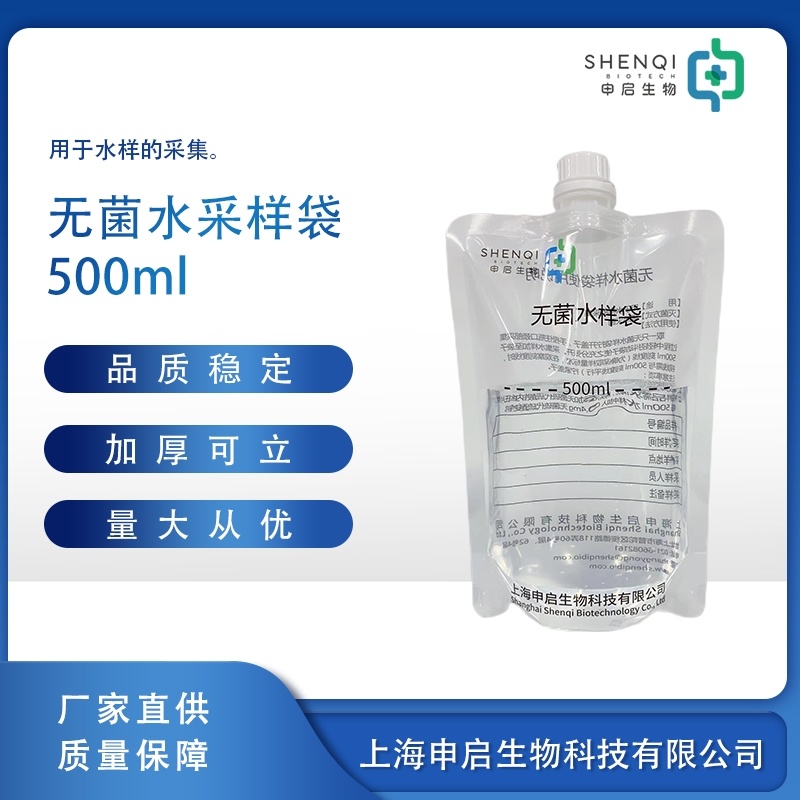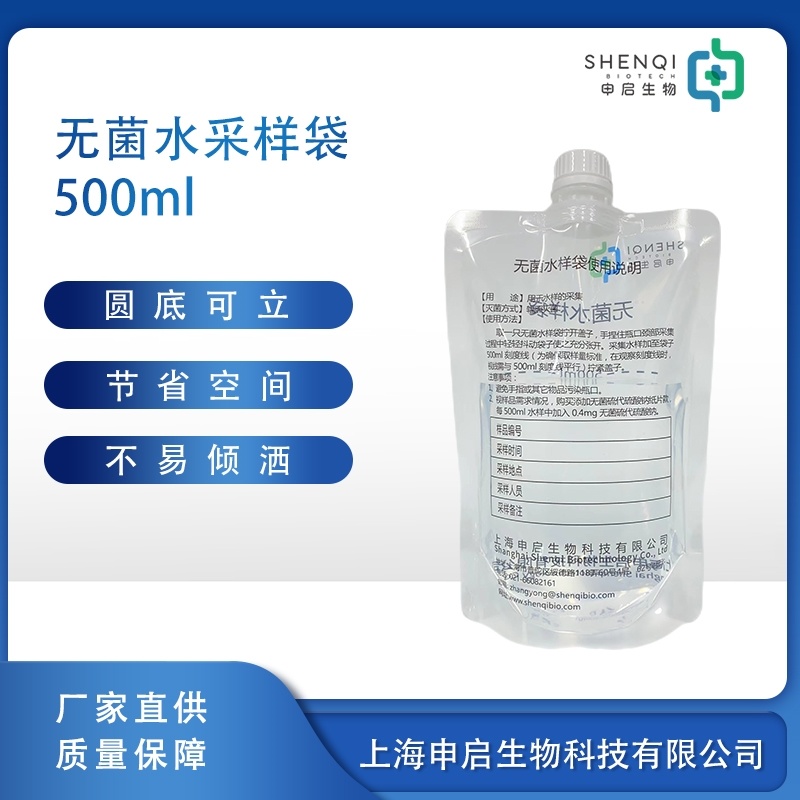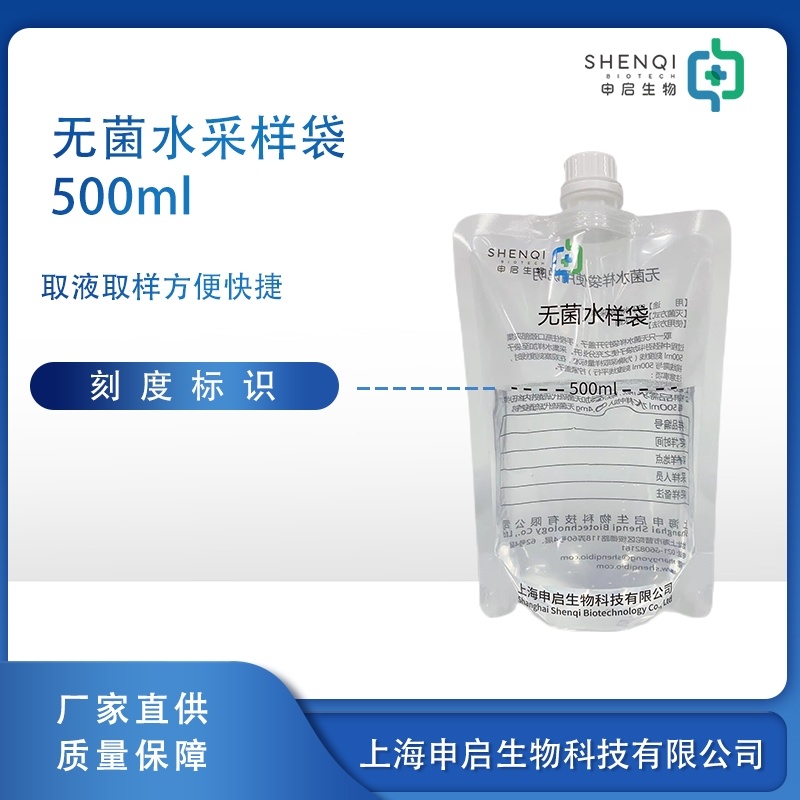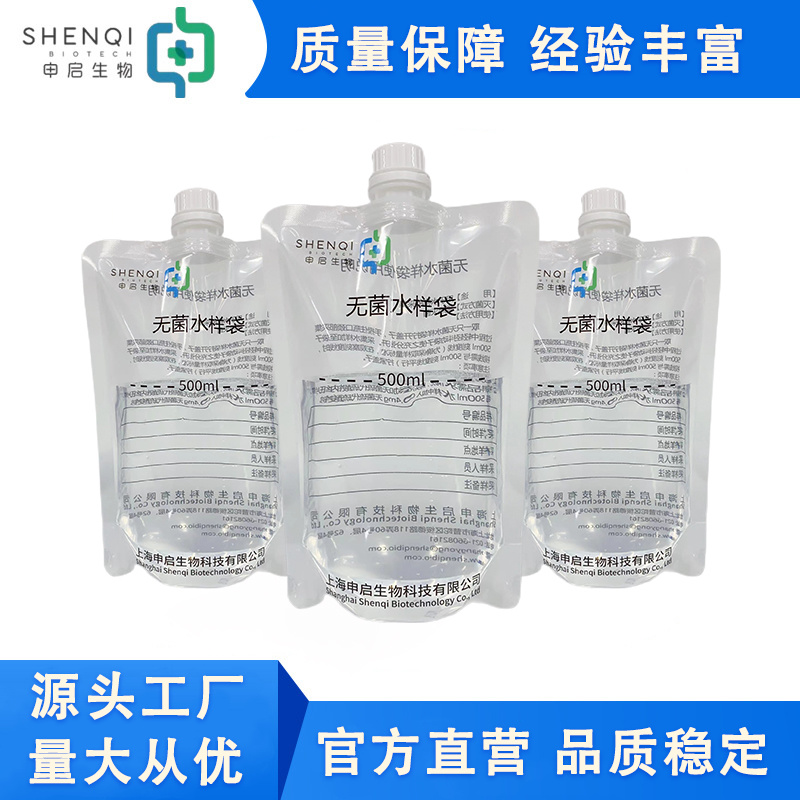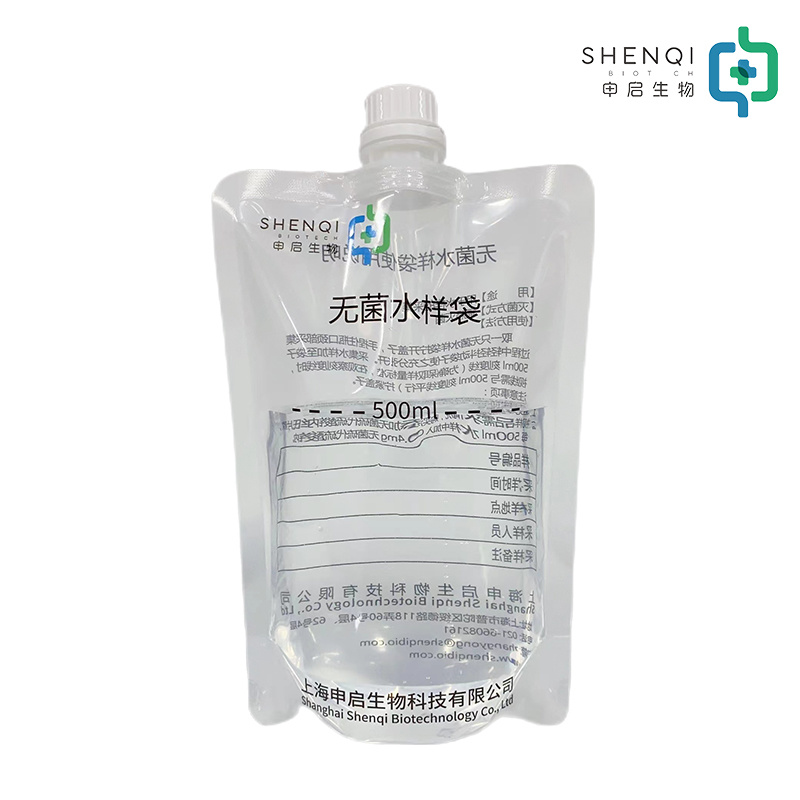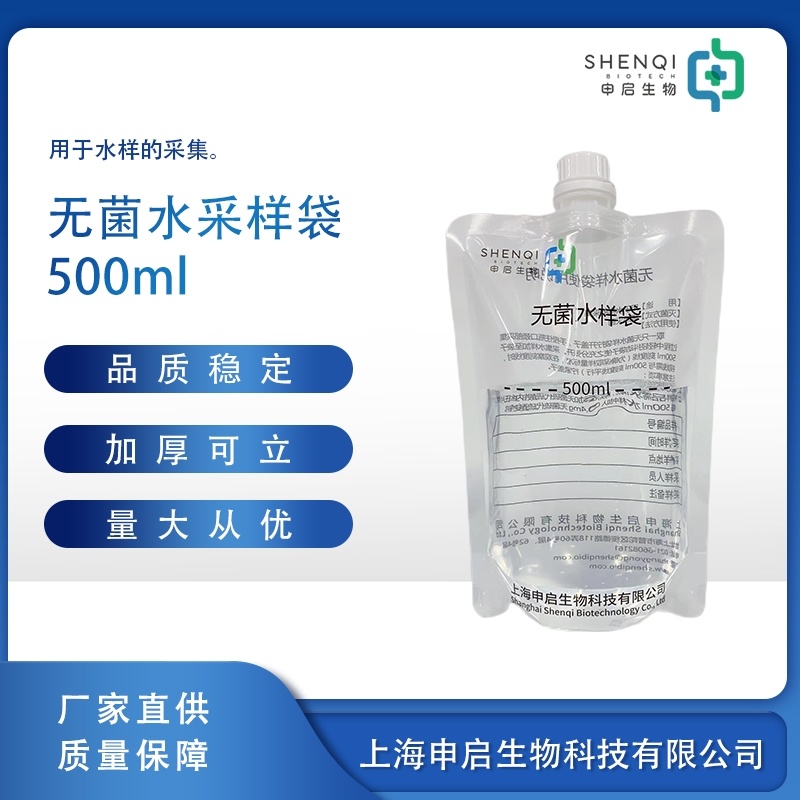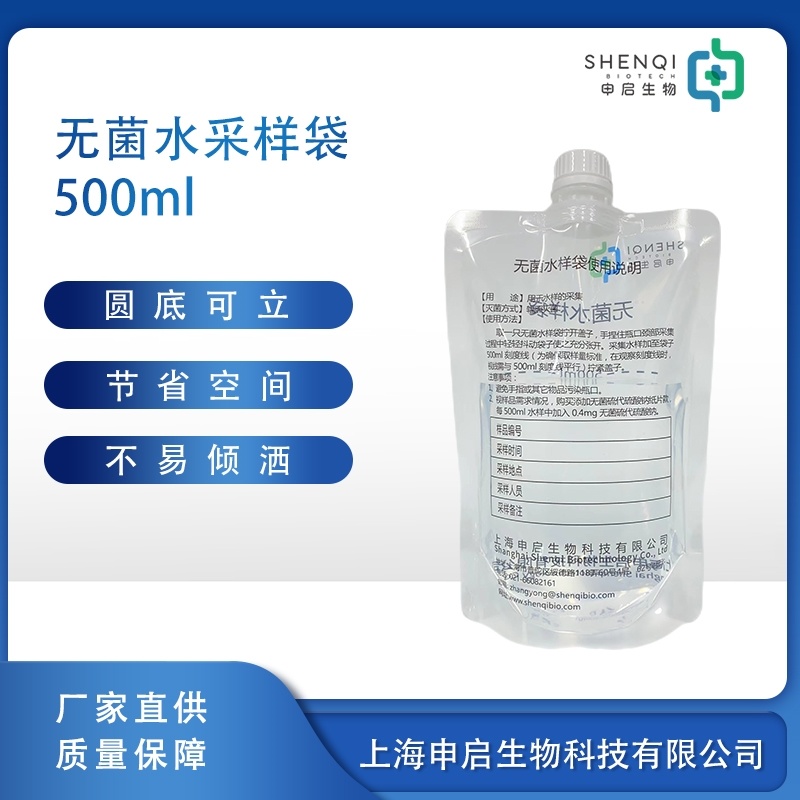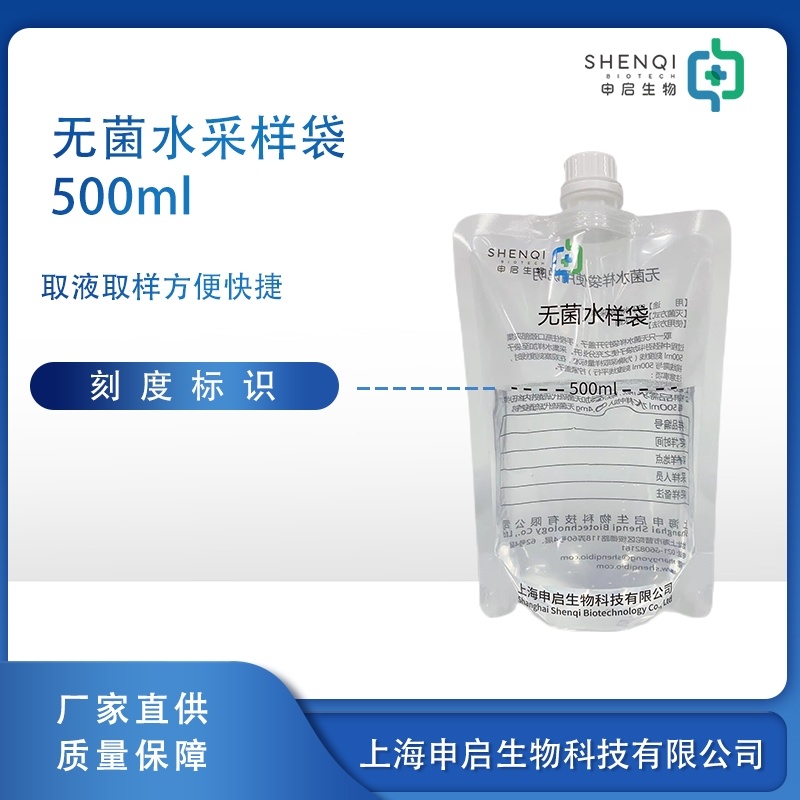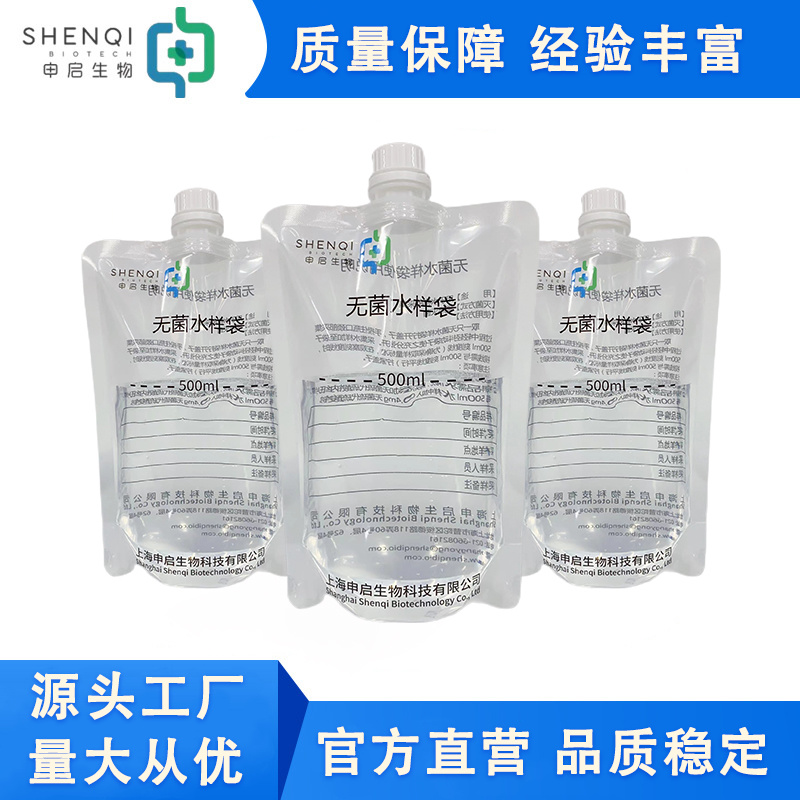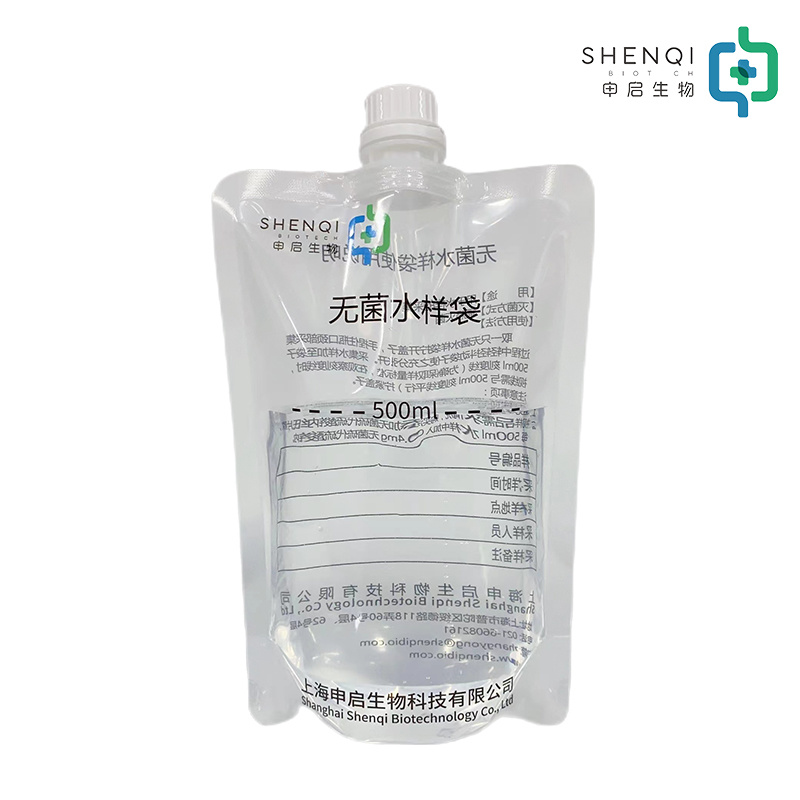 Sterile water sample bag 500ml
---
Number: PYGGXXX1
Specifications: 500ml
Use to: Used for collecting water samples.

INQUIRY
Description
【Uses】
Used for collecting water samples
【Usage method】
Take a sterile water sample bag and unscrew the lid. Hold the neck of the bottle and gently shake the bag to open it during the collection process. Collect water samples and add them to the 500ml scale line of the bag (to ensure standard sampling volume, when observing the scale line, the line of sight should be parallel to the 500ml scale line). Tighten the lid.
【Note】
1. Avoid contaminating the bottle mouth with fingers or other objects.
2. Depending on the sample demand, purchase sterile sodium thiosulfate paper and add 0.4mg of sterile sodium thiosulfate to every 500ml of water sample.
【Advantage】
1. The sterile water sample sampling bag is ready for use when opened;
2. The cover is a disposable anti-theft cover to avoid uncertainty in experimental results caused by repeated use;
3. Specifications for sodium thiosulfate and sodium thiosulfate free;
4. Good barrier, moisture-proof, and oxygen resistant;
5. Strong mechanical performance, high explosion resistance, and strong puncture and tear resistance.