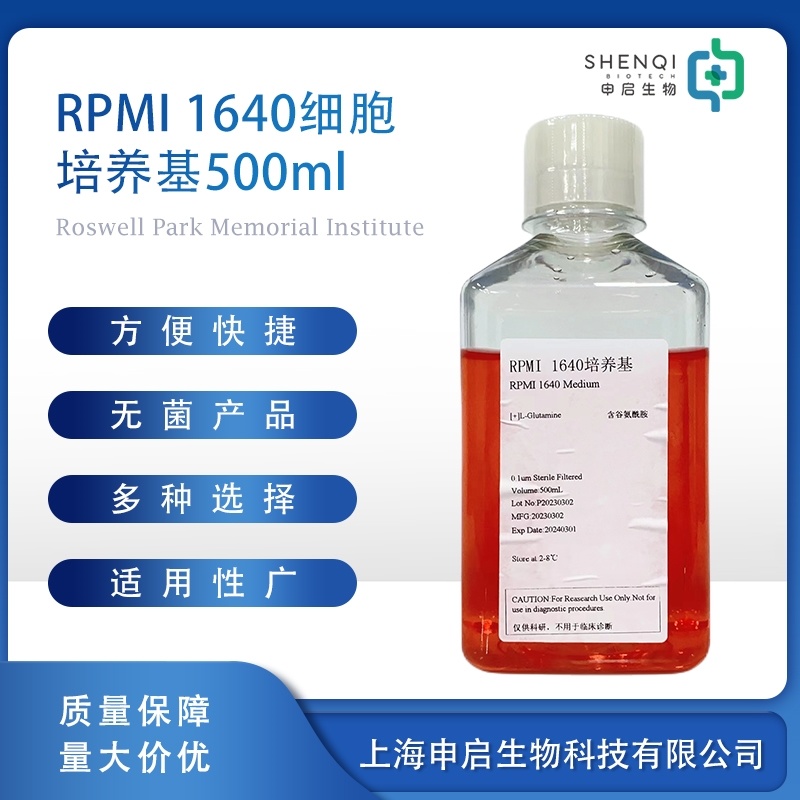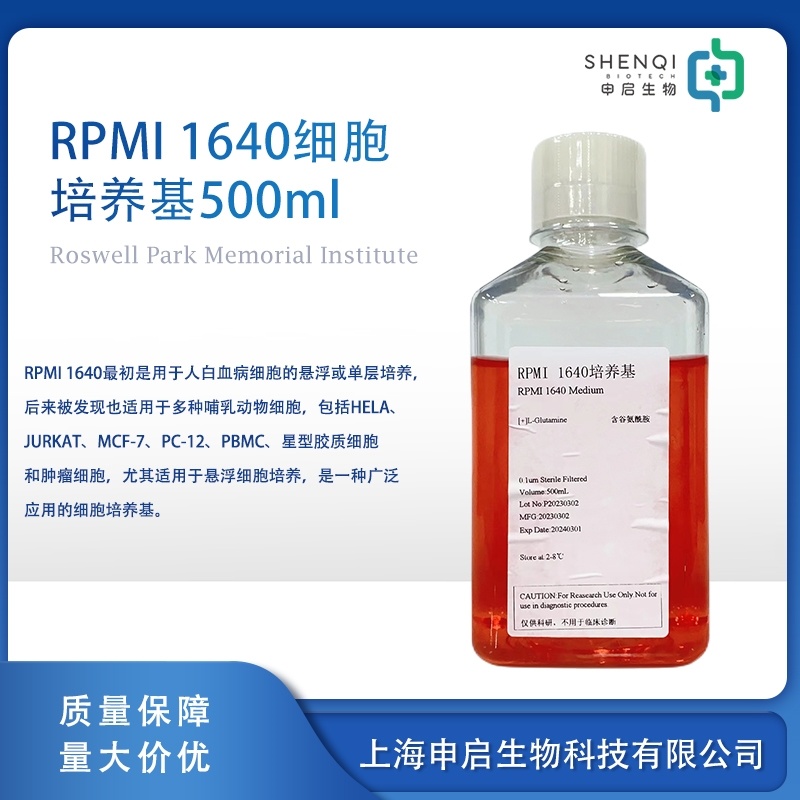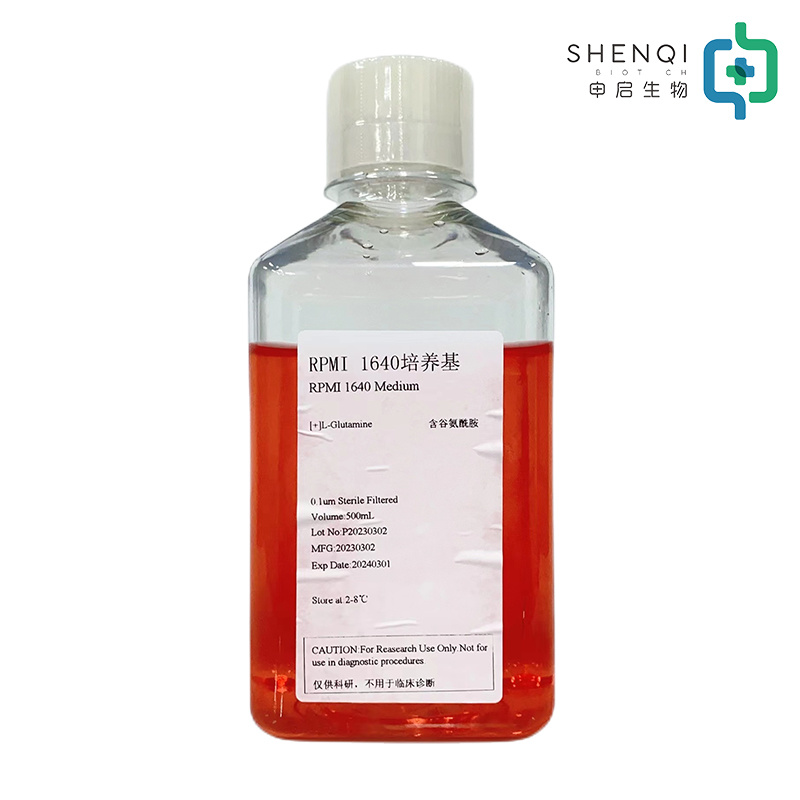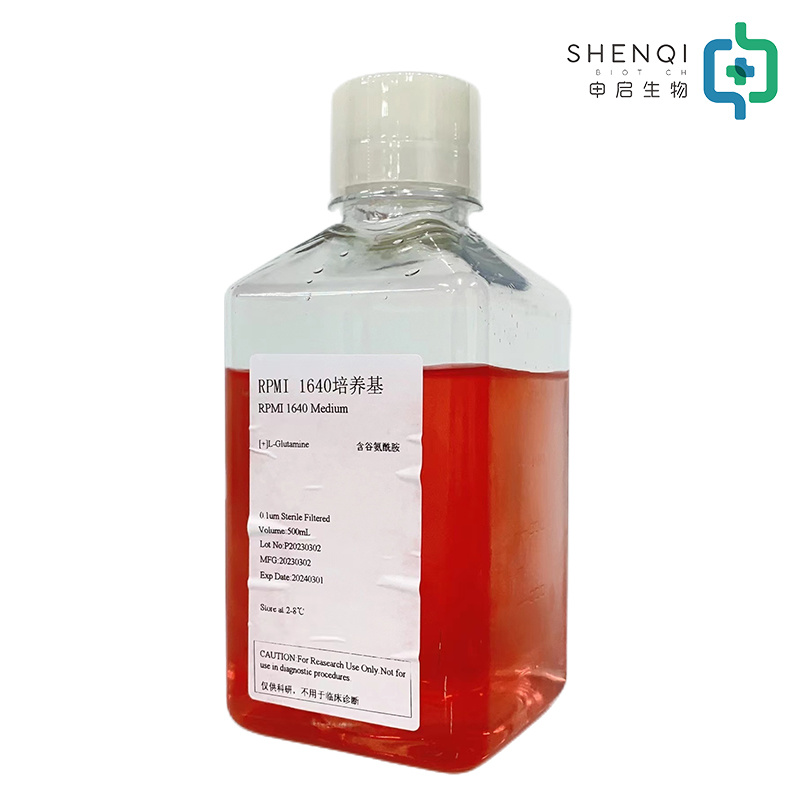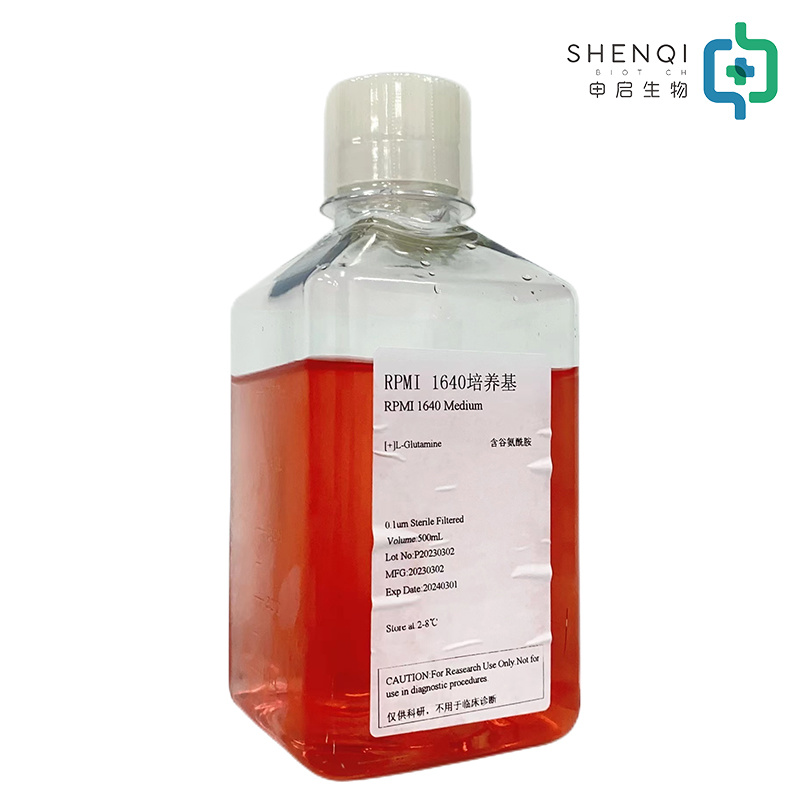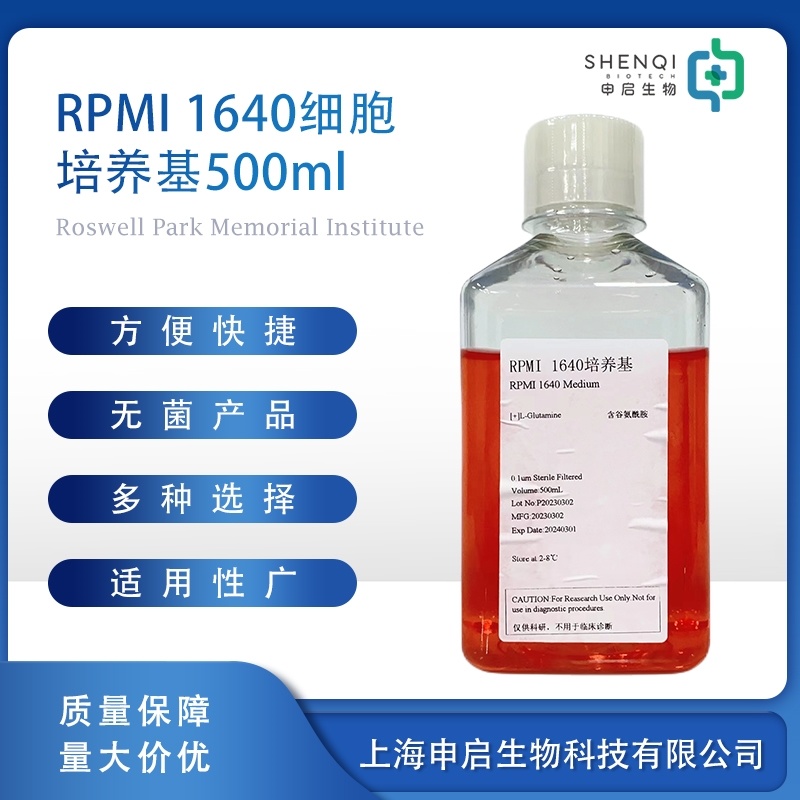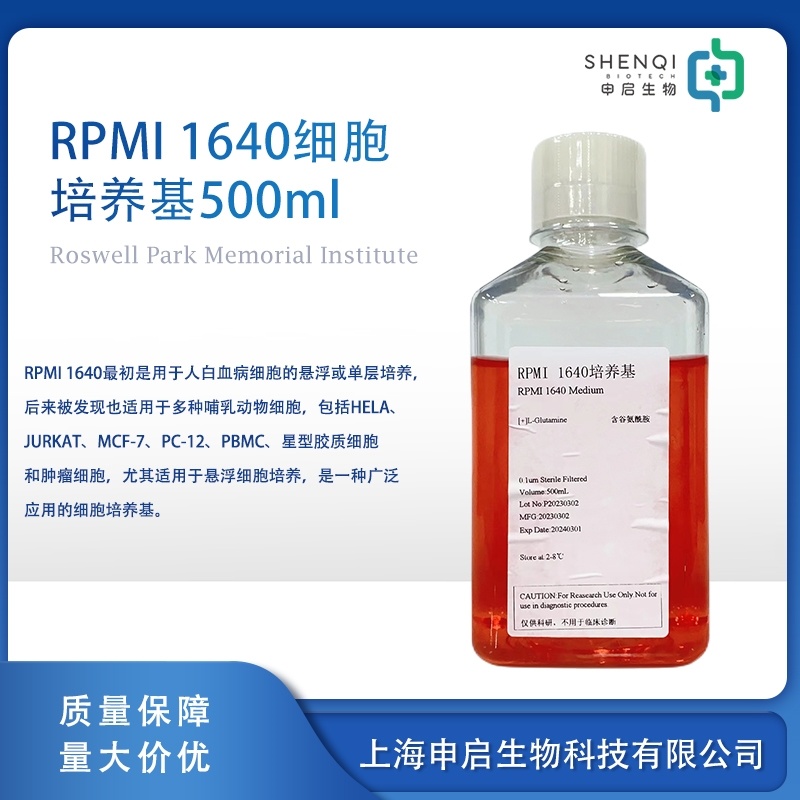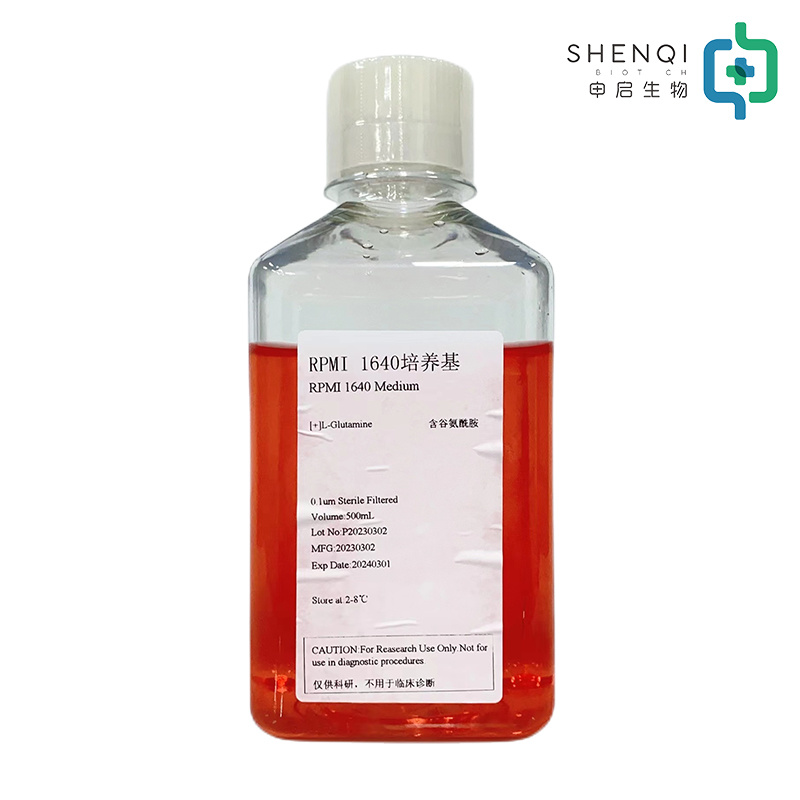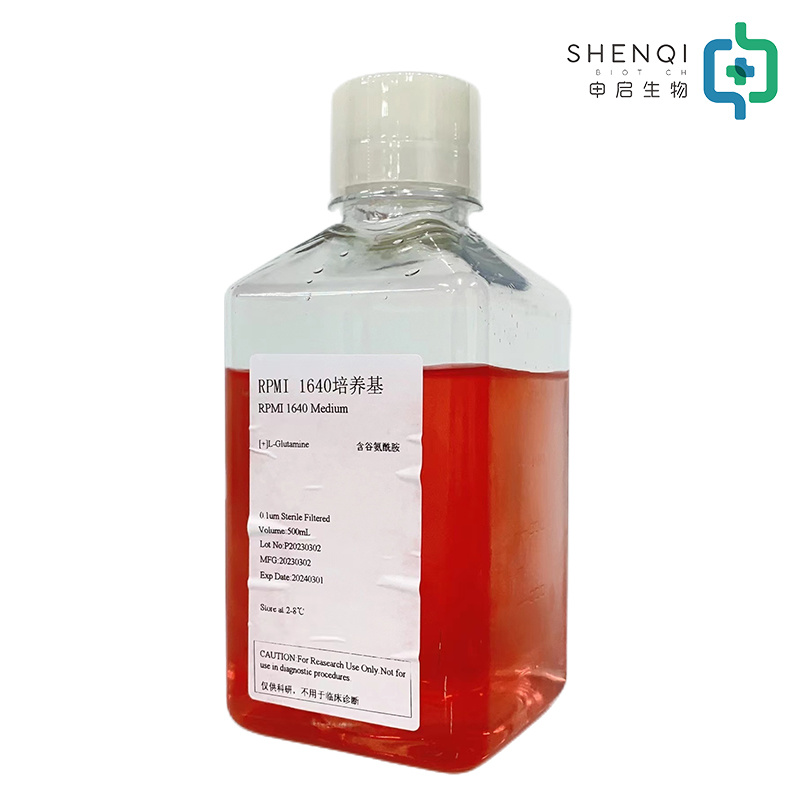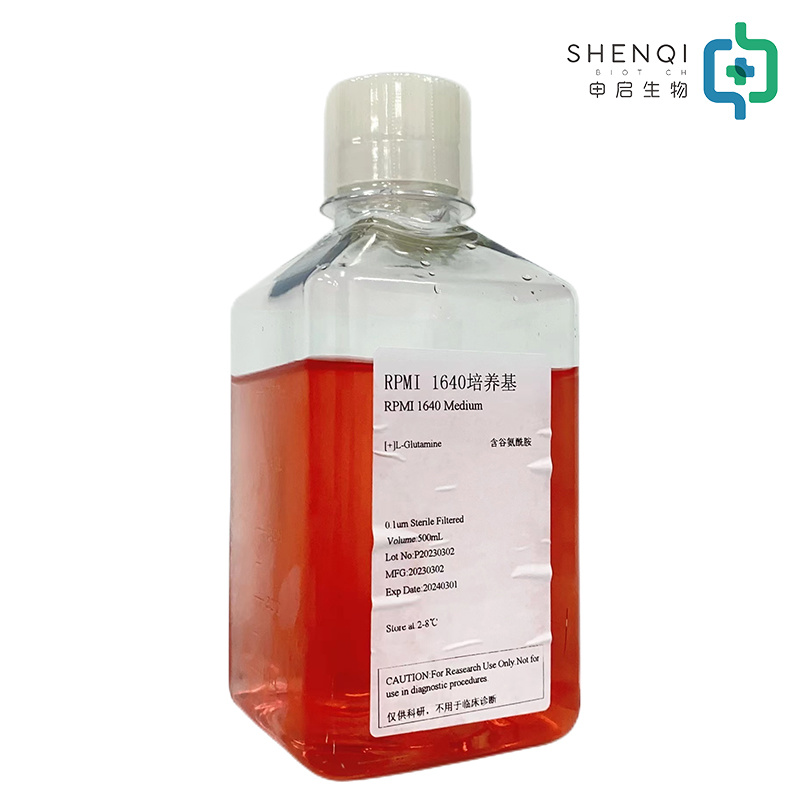 RPMI 1640 Cell Culture Medium Product
---
Number: PYJCXXX
Specifications: 500ml
Use to: RPMI 1640 was originally used for suspension or monolayer culture of human leukemia cells, but later discovered to be also suitable for various mammalian cells, including Hela, Jurkat, MCF-7, PC-12, PBMC, astrocytes, and tumor cells. It is particularly su

INQUIRY
Description
【Product introduction】
RPMI is the abbreviation of the Roswell Park Memorial Institute, referring to the Loswell Park Memorial Institute. RPMI 1640 is a type of cell culture medium developed by the institute, and 1640 is the medium code.
RPMI 1640 was originally used for suspension or monolayer culture of human leukemia cells, but later discovered to be also suitable for various mammalian cells, including Hela, Jurkat, MCF-7, PC-12, PBMC, astrocytes, and tumor cells. It is particularly suitable for suspension cell culture and is a widely used cell culture medium.
The difference between RPMI1640 cell culture medium and other culture media is that it contains reduced glutathione and high concentrations of vitamins. The levels of choline chloride and inositol in RPMI 1640 cell culture medium were also higher than those in other cell culture media. RPMI1640 culture medium contains biotin, vitamin B12, and PABA, which are components that Eagle's MEM and DMEM do not possess.
RPMI1640 cell culture medium can be selected based on the following indicators:
1. High/low/no glucose concentration
2. With/without L-glutamine or L-alanyl-L-glutamine (G-MAX)
3. With/without sodium pyruvate
4. pH indicator with/without phenol red

【Product Features】
1. The unique effect of RPMI 1640 culture medium compared to other culture media is due to its containing reducing agent glutathione and high concentrations of vitamins, as well as high concentrations of inositol and choline. In addition, RPMI 1640 culture medium contains biotin, vitamin B12, and PABA, which are not possessed by Eagle's MEM and DMEM;
2. Widely applicable and widely used for the cultivation of various normal and cancer cells, especially for the cultivation of suspended cells, it is one of the widely used culture media;
3. Sterile products 0.22 μ M filter membrane filtration for sterilization, without the need for high-temperature and high-pressure sterilization, with minimal nutrient loss and ready to use upon opening the bottle.